Our Services
We service all of Guelph and the surrounding area, from households to industries, and small businesses to commercial buildings. We install systems that fit your lifestyle and we work within your budget.
Whether it's a small residential request or a large-scale commercial installation, you can count on us for outstanding service.
Our Story
"I started Air Wave Heating and Cooling in 2005 because I saw a need for honest, efficient, and reliable HVAC services in Guelph and the surrounding area.
At that point in time, with over two decades of experience as a certified technician under my belt and as the Chair of Conestoga College, I wanted to change the way HVAC technicians were regarded. I decided to focus my business around the customer's needs.
Over the years, the Air Wave family has grown — with my son Colin, daughter-in-law Emily, and daughter Victoria coming on board, in addition to several full-time employees — but the same level of care and commitment to delivering exceptional service has remained constant.
We are proud to bring our HVAC expertise and our desire to bring comfort to all homes, businesses, and industries in the Guelph Area. Our goal is to exceed your expectations every step of the way.
Entrusting us with the safety and comfort of your home or business is a responsibility we do not take lightly, and we can't wait to have the opportunity to serve you."
Our Team
We take great pride in hiring, training, and working with the best people. Together, our expert team of fully-licensed technicians — who regularly undergo training and skills upgrading — has over 150 years of combined experience.
Beyond our level of expertise, we stand apart from the competition because we truly care about your well-being. We will ensure that all your comfort and air quality needs are met, and we aren't fully satisfied until you are.
Lastly, we like to have fun and be a little goofy! Get to know our friendly team: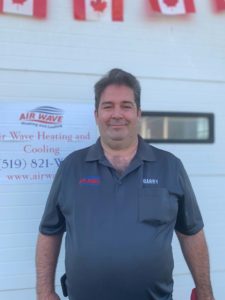 Barry
Gas 1, 313A Mechanic, 35 years' experience
If you could have any superpower, what would it be and why? Understanding my wife. It would make my life easier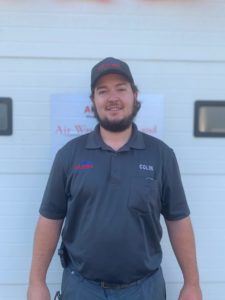 Colin
Gas 1, 313A Mechanic, 10 years' experience
In the case of a zombie apocalypse, what is your weapon of choice? Slower people.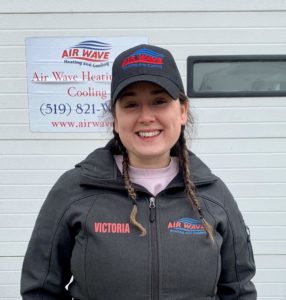 Victoria
Office Administrator
If you had to eat your weight in one thing, what would it be? Tagliatelle Dragoncello from Buon Gusto. John
Gas 2, 313A Apprentice, 5 years' experience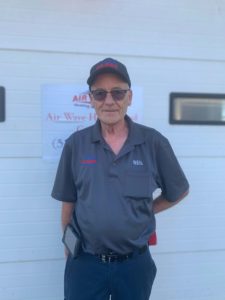 Neil- happily retired
Gas 1, 45 years' experience
Matt
Gas 2, 2 years' Experience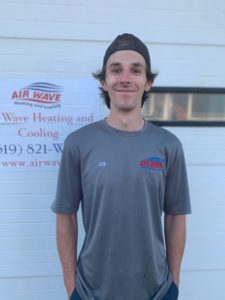 Joe
Gas 2, 313A Apprentice, 5 years' Experience
If you could have any superpower, what would it be and why? Being able to fly. Air fare is atrocious!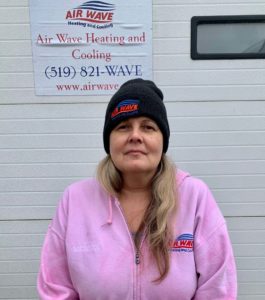 Michelle
Office Manager
If you could have any superpower, what would it be and why? An ability to cure all illnesses.
The Air Wave Promise
At Air Wave, we stand behind our services and guarantee our work. We will communicate honestly and clearly at all times, and we won't ever sell you anything you don't need. We are dedicated to installing and maintaining systems to keep your home comfortable and your business effective.
We combine our use of the highest quality parts with our dedication to delivering exceptional service to provide you with the best customized solution. If, for whatever reason, you are not 100% satisfied with our parts or service, we will refund your money, no questions asked.
Contact our owner, Barry, today.
You can trust Air Wave to provide you with comfort and peace of mind.
Kick back, relax, and breathe easy.